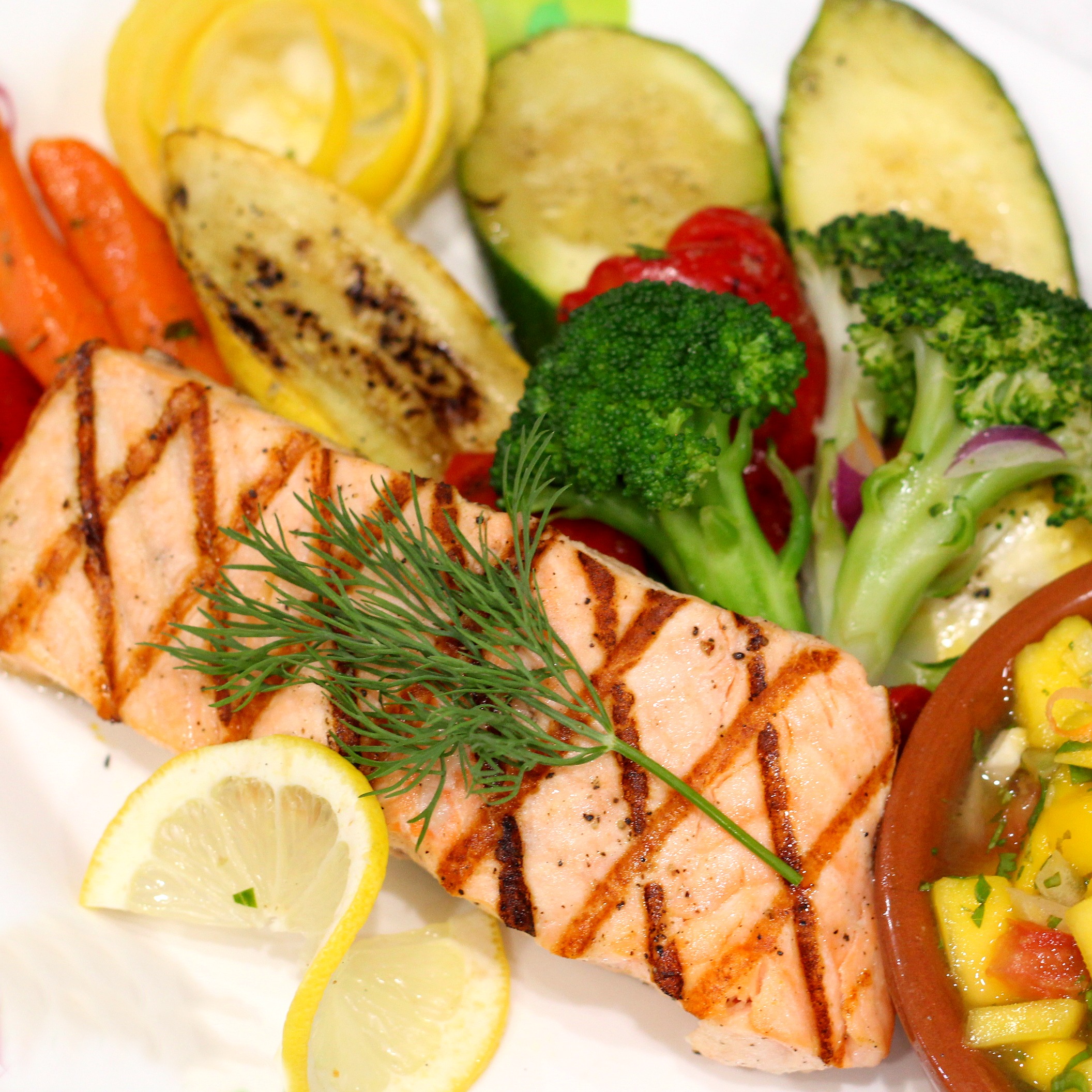 Week of 10/14/19. Bistro meals are available daily starting at 4:00pm.
Monday
Grilled Trout with Lemon and Fresh Herbs, Garlic Mashed Potatoes, Tabouli with Mint, Tomatoes and Lemon Dressing
Tuesday
Chicken Cordon Bleu, Patatas Panaderas, Roasted Carrots
Wednesday
Cod with Salsa Verde, Pasta Salad with Pesto, Olives, Tomatoes, and Ratatouille

Thursday
Chicken Dijon, Truffle Mac and Cheese, Cauliflower Salad with Dates
Friday
Bacon Crusted Salmon with Braised Leeks, Ensaladilla Rusa, Piquillo Broccoli Salad with Toasted Garlic and Shallot Vinaigrette
Saturday
Red Wine and Shallot Marinated Top Sirloin Roast, Roasted Potatoes with Fresh Herbs, Steamed Asparagus with Olive Oil
Sunday
Choose Seafood or Chicken Paella
Paella is available daily for lunch and dinner.
Monday: Seafood Paella
Tuesday: Chicken Paella
Wednesday: Seafood Paella
Thursday: Chicken Paella
Friday: Seafood Paella
Saturday: Chicken Paella
Sunday: Seafood and Chicken Paella